Jane Rogers on Cum4K
Smoking hot Jane Rogers gets drilled and creampied repeatedly in the gym. In this 4K jizzed gym video from Cum4K, this redhead slut keeps creaming and cumming on her gym instructor's big cock.
This cutie starts her workout at the gym by doing some stretches and warm-ups. Just from looking at her hot, sexy body and ass, you can see that Jane works out almost every day. Her slim body is so fucking hot!
A private 'workout session' with her gym instructor
How nice is it though, that we get to see these amazing closeups of Jane Rogers bending over and stretching her legs? The best thing is that this cute redhead loves every second of it. Just look at that cute big smile on her face! She's so excited about this workout session with her gym instructor!
This private workout session is about to get very interesting when her gym instructor arrives and she sees him come in. Like a little exciting puppy, she instantly runs towards him and jumps straight into his arms and wraps her legs around his waist.
With having the gym all to themselves they can do any workout they want, no one's her to watch them since it's a private session between Jane and her instructor.
There's a good reason this is a private workout session though. Because today's workouts will be solely focused on Jane trying to have as many intense orgasms as possible, and also improving her instructor's endurance when it comes to fucking her wet pussy and lasting as long as possible. Of course, until shooting he's ready to shoot a big fat load of cum on her face at the end of this special workout session.
Jane's first workout at the gym is an easy one, they will be training her tight pussy and giving her multiple intense orgasms by using this big powerful vibrator. That massive thing is vibrating so good, it literally only takes a couple of seconds before her pussy is soaking wet and building up to her first amazing wet orgasm.
Her body is quivering in orgasm
From up close you can see her juicy pussy lips vibrating with the rhythmic contractions as that big toy is rubbing all over her wet pussy and clit. It's incredible to watch how these super hot orgasms make her lose control of everything and do the full body quiver.
Not only are her orgasms very intense and has her body quivering, but also very long with pussy goo running down her legs and butt. And finally, once she can move and control her body again, her gym instructor is already starting to tease her little pussy for the next round!
After she's been cumming repeatedly it's time to go one step further and get absolutely drilled and jizzed by the gym instructor's big hard cock. This is what Jane really came for, getting her pussy stretched out, pounded and jizzed, and creaming uncontrollably.
Girls like Jane Rogers really should have a private workout/fuck session at their gym once a week. It's one of the best workouts to train your pussy and get the most incredible orgasms over and over again.
And the best thing is, at the end of the session this cute redhead gets her pussy pumped full of jizz. A massive creampie after all of that hard work really makes a girl happy and already looking forward to her next private session at the gym.
Episode: Jizzed Gym
Download and stream this video in 4K Ultra HD (2160p) or Full HD (1080p)
| | | | |
| --- | --- | --- | --- |
| Pornstar(s) | Jane Rogers | Released | 09.29.2020 |
| Length | 33 mins | Full HD | Yes |
| Episode | Jizzed Gym | 4K | Yes |
| Website | Cum4K | | |
Cum4K video in 4K quality and 1080p Full HD
Redhead beauty Jane Rogers is having quivering orgasms in Cum4K video "Jizzed Gym". On Cum 4K you can either stream or download the full video in 4K quality (2160p) and Full HD (1080p).
The latest and best porn videos in 1080p and 4K quality can be found on our video pages, right here on Banging Reviews. You can be sure only the best premium videos with high ratings are getting added. So, check back regularly for more high-quality episodes from our favorite premium porn sites.
Images of Jane Rogers in Cum4K Video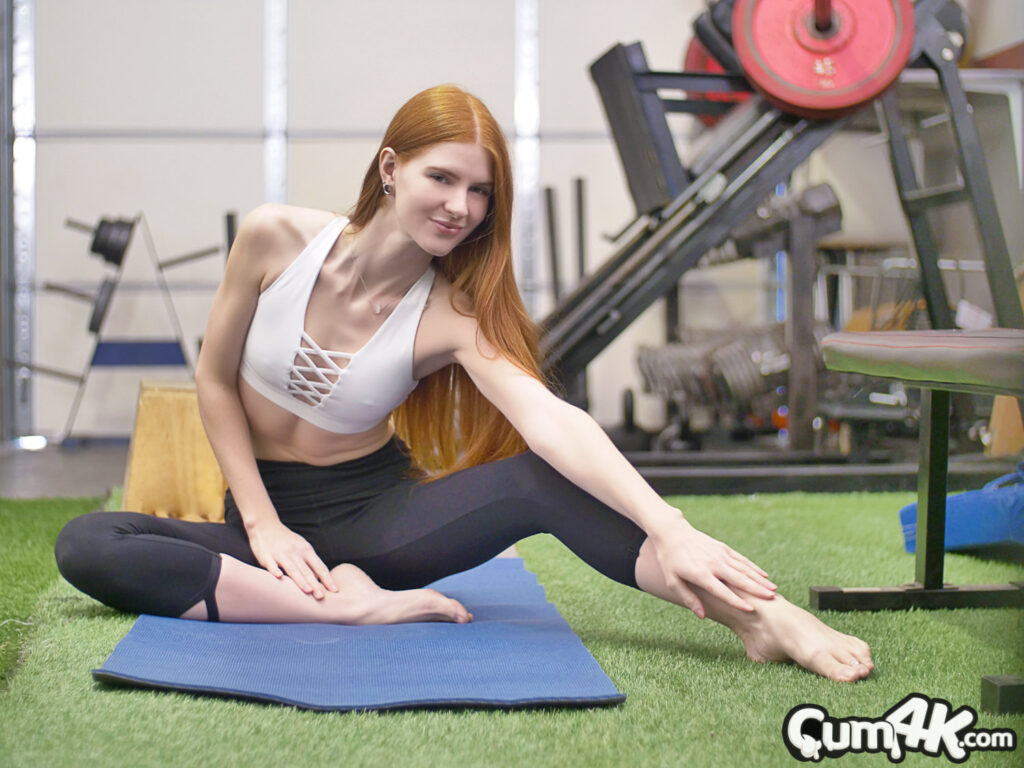 Cum4K Review
Cum, jizz, creampies, soaking wet pussies, and lots of intense orgasms. That's exactly what you'll get on premium porn site Cum4K in high-quality exclusive hardcore porn scenes. So far, every Cum4K episode has been great and Banging Reviews has been loving the content this site has been producing.
Cum craving sluts getting fucked and creampied are available in 4K Ultra HD, Full HD, and other popular resolutions. Of course, if your computer or TV supports 4K Ultra HD you absolutely must watch these videos in 2160p. Simply download the full video to your computer or storage device and enjoy the action in top-quality, crystal-clear videos.
See the Cum4K review we did if you want to find out all of the pros and cons, including the best deals. You might want to give Cum 4K a try and go for the 1-day trial they offer for only $1.00. This way you can quickly watch the full video with Jane Rogers and anything else you want to see!
The Pros:
4K Ultra HD Video
1080p Full HD Video
Exclusive content